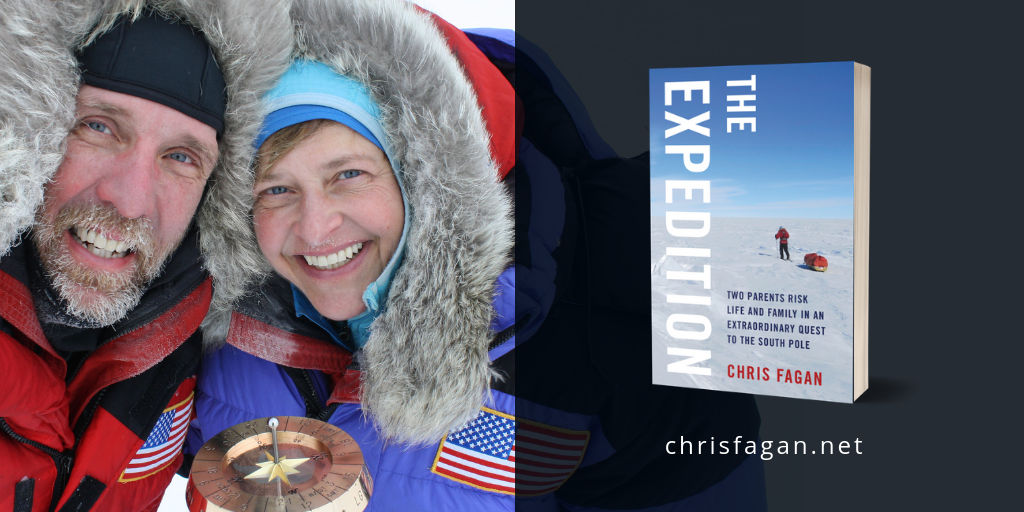 Valley Reads Featured Book: The Expedition Online Presentation and Discussion
Join Chris Fagan as she shares the story of her daring expedition to the South Pole with her husband (no guide, no resupply).
Chris' story comes alive through spectacular photos, stories and a discussion about her book, The Expedition: Two Parents Risk Life and Family in an Extraordinary Quest. The husband and wife team journeyed 570 mile over 48 days from the edge of Antarctica to the South Pole. They stretched their minds, bodies, and marriage to the limit in the process of making history. Riveting and inspiring, the story is about the power of family and community, the adventurous spirit that dwells within us all, and breaking through to feel fully alive.
The Expedition is part of the Valley Reads Program sponsored by the King County Library System and the Friends of North Bend Library. The goal is to encourage those in the Snoqualmie Valley to read the same book, and then gather together with the author to discuss and ask questions. The North Bend Library is giving out free copies while supply lasts. Call the library at 425-888-0554 to arrange to pick up a copy.
Since Covid has caused us to meet virtually this year, the free online presentation is open to anyone, anywhere, who is interested in joining.  You don't need to have read the book to attend. The virtual event is scheduled for December 2 at 6:30pm PST. Register here.