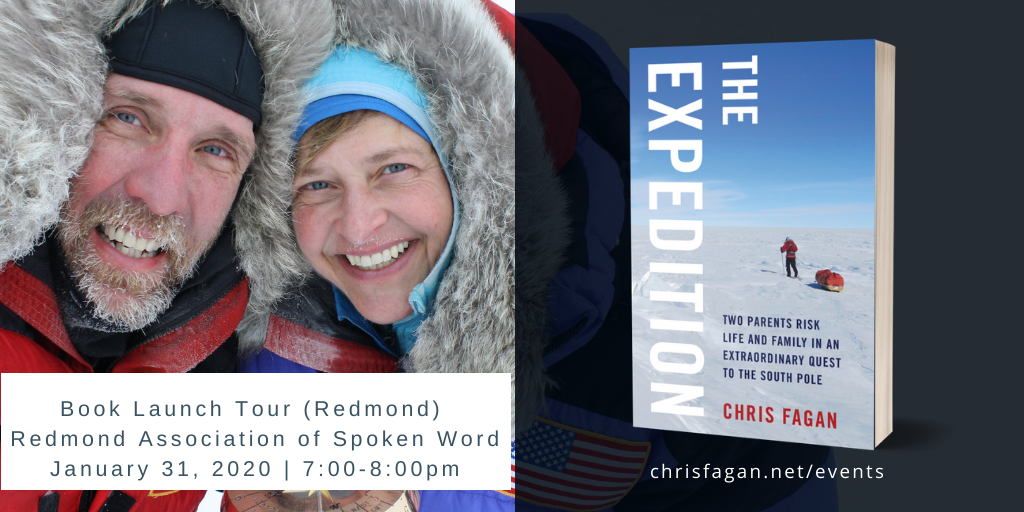 Adventure Memoirist Shares South Pole Quest (RASP-Redmond Association of Spoken Word)
Adventure memoirist Chris Fagan and her husband became the first American married couple to ski without guide or resupply to the South Pole.
Chris' story comes alive through photos, stories, and a reading from her new book, The Expedition: Two Parents Risk Life and Family in an Extraordinary Quest. The husband and wife team journeyed 570 mile over 48 days from the edge of Antarctica to the South Pole. They stretched their minds, bodies, and marriage to the limit in the process of making history. Riveting and inspiring, the story is about the power of family and community, the adventurous spirit that dwells within us all, and breaking through to feel fully alive.
After the presentation, chat with Chris and purchase her new book. Learn more at www.chrisfagan.net and in this recent Seattle Times feature article.
All are welcome at this free event.