History made
On January 18, 2014, my husband and I became the first American married couple to reach the South Pole, unguided, unsupported and unaided. They skied 570 miles in 48 days.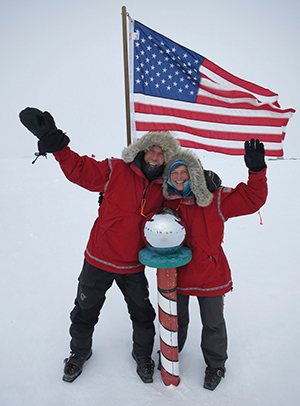 Available Now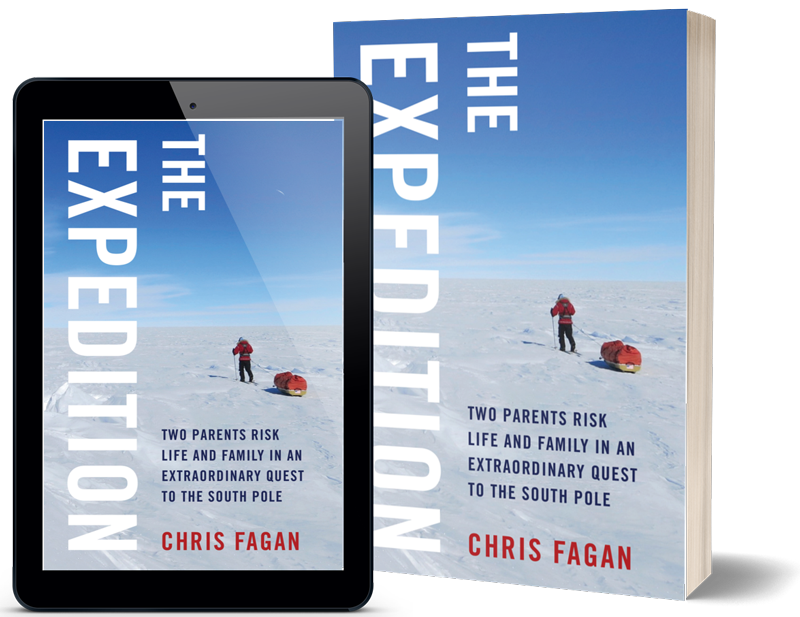 Read the complete account in the book that launched in September 2019.
Available at:
Dream big
I've spent decades chasing big dreams and ideas—as an endurance adventurer and as an experienced innovation consultant. Life at the intersection of adventure and creativity has provided rushes of exhilaration, times of monumental challenge, and moments of profound clarity. Through trial and error, research with experts and hard work, I have learned to find success. I can help you grow and thrive by living adventurously, thinking creatively and feeling inspired.
Author
Balancing a love of adventure with parenthood and a career is a lifelong journey. Find out how I managed this feat during a history-making adventure with my husband in Antarctica, as described in my new book.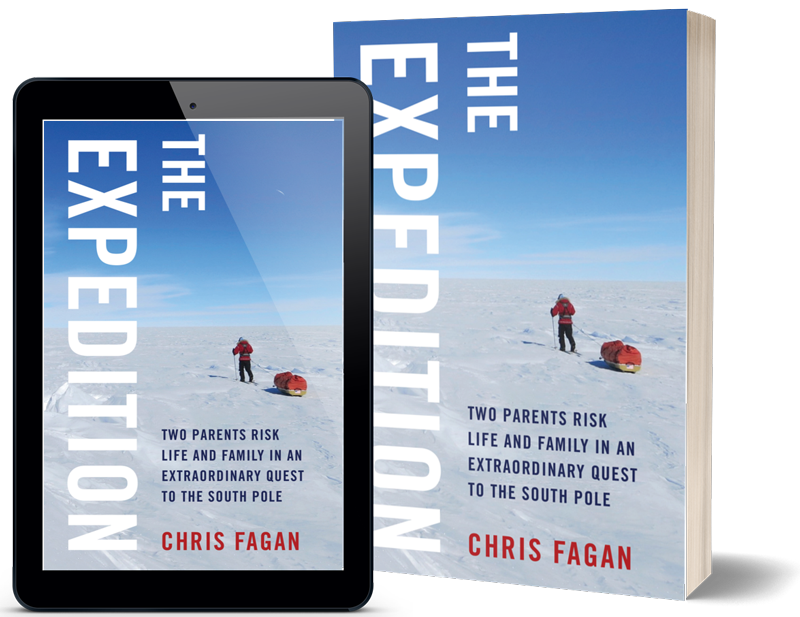 Speaker
Looking for an impactful speaker with a natural spark? Invite me to ignite your next conference, company meeting, or group gathering.
Trainer
Want to learn and grow, and to make the most of life? As an accomplished adventurer and an expert in the field of creative thinking, I am uniquely qualified to lead workshops, webinars,  online courses and retreats to unleash your potential and help you find success in life and work.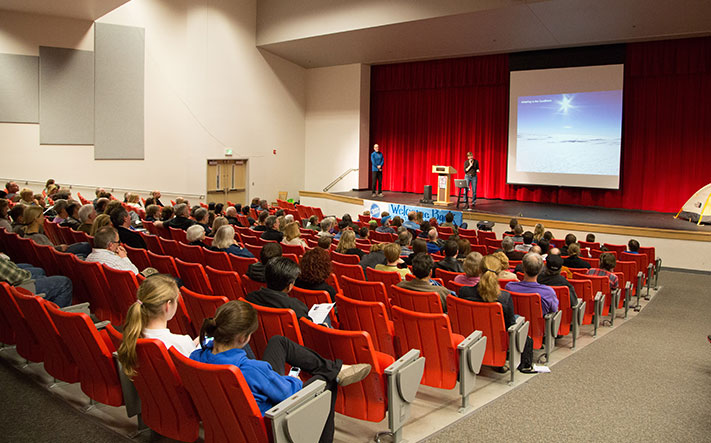 free guide
What challenging adventure or life goal are you working towards? Download my free guide, Get It Done: 7 Tips to Reach Your Next Big Goal to help you get there faster while keeping life in balance.
What People are Saying
"Amazing! Besides delivering an inspiring presentation filled with passion, Chris provided three actionable strategies to help me increase my success at work."

Quaker Oats

"One word describes Chris – amazing! When she spoke to our group, everyone got it! She spoke with such energy and inspiration and broke it down to make success doable for our team of sales consultants. Her personality and techniques speak to everyone. Her positive, interactive keynote delivered immediate results."

Partylite

"I am so thrilled to have gotten to hear Chris speak today. Chris, you were absolutely inspiring and I so appreciate everything you shared! You are a delight!"

WestStar Pacific Mortgage

"I'd like to say how much I enjoyed hearing you speak. I learned so much. I also really appreciated how genuine you were. It was so refreshing to hear your stories and know it was all coming from your heart."

Encompass

"Chris Fagan's new book is a wonderful story of a husband and wife coming together as they conquer the daily hardships and challenges of an extreme journey. The story is a celebration of what it takes to meet big goals and dreams, as well as a testimony to an enduring partnership."

Author of Polar Dream and Walking to Gobi

"Chris has written a wonderful book, as honest and revealing of her emotions as the physical challenges she endured. She draws the reader into her life and family in a powerful way. I wouldn't be surprised if she finds complete strangers, thinking they know her, showing up to share a cup of tea. This book is going on my recommended reading list."

Expeditions Manager at Antarctica Logistics and Expeditions

"Chris is a very passionate and effective leader in the creativity and facilitation field. She conducted two extensive training programs for us and coached 30 individuals to facilitate their own ideation or work sessions. She customized the program to fit our organizational needs, and the results were fantastic. Chris has also lead several concept-ideation sessions for our New Product Development group. You will not be sorry that you hired Chris to facilitate or train your people."

Kraft/Oscar Mayer

"Working in a high-tech environment with some seriously smart people can be intimidating. Our time with SparkFire was strategic, fun, and inspiring. We took a concept from its infancy, refined it, and developed a workable action plan that we were able to start on the minute we left the workshop. By the end of the day, our team was empowered and excited! It is without reservation that I recommend SparkFire and Chris Fagan as agents who bring creativity, insight, and enthusiasm to any group or organization."

Human Resources | F5 Networks

"SparkFire worked with 50 of us at Hallmark Channel, in three countries. The team helped us create a brand essence and positioning that encompasses the United States, and works equally well in 101 countries and 27 languages! SparkFire orchestrated the project with strategic understanding of our business, creative stimulation, and — just as important — with fun."

Worldwide Marketing | Hallmark Channel

"SparkFire helped our team gel while learning methods for opening our organization to creativity. Our training allowed us to capture everyone's energy and discover the diverse talent on our team. We are now leveraging that talent toward the development of new and innovative products."

Xcel Energy

"Your training provides an amazing approach for bringing fresh ideas to an issue. The process helps you clearly articulate your goals, making the paths to execution crystal clear and so exciting! I'll use this learning over and over again, both personally and professionally!"

General Mills

"The Expedition is an epic, heartwarming story about moxie and the power of family. Travel to the coldest and southernmost reaches of planet earth where Chris and Marty dig deep into their reserves and ultimately strengthen their bond of marriage in this remarkably told story. Bravo!"

Author of Inside: One Woman's Journey Through the Inside Passage