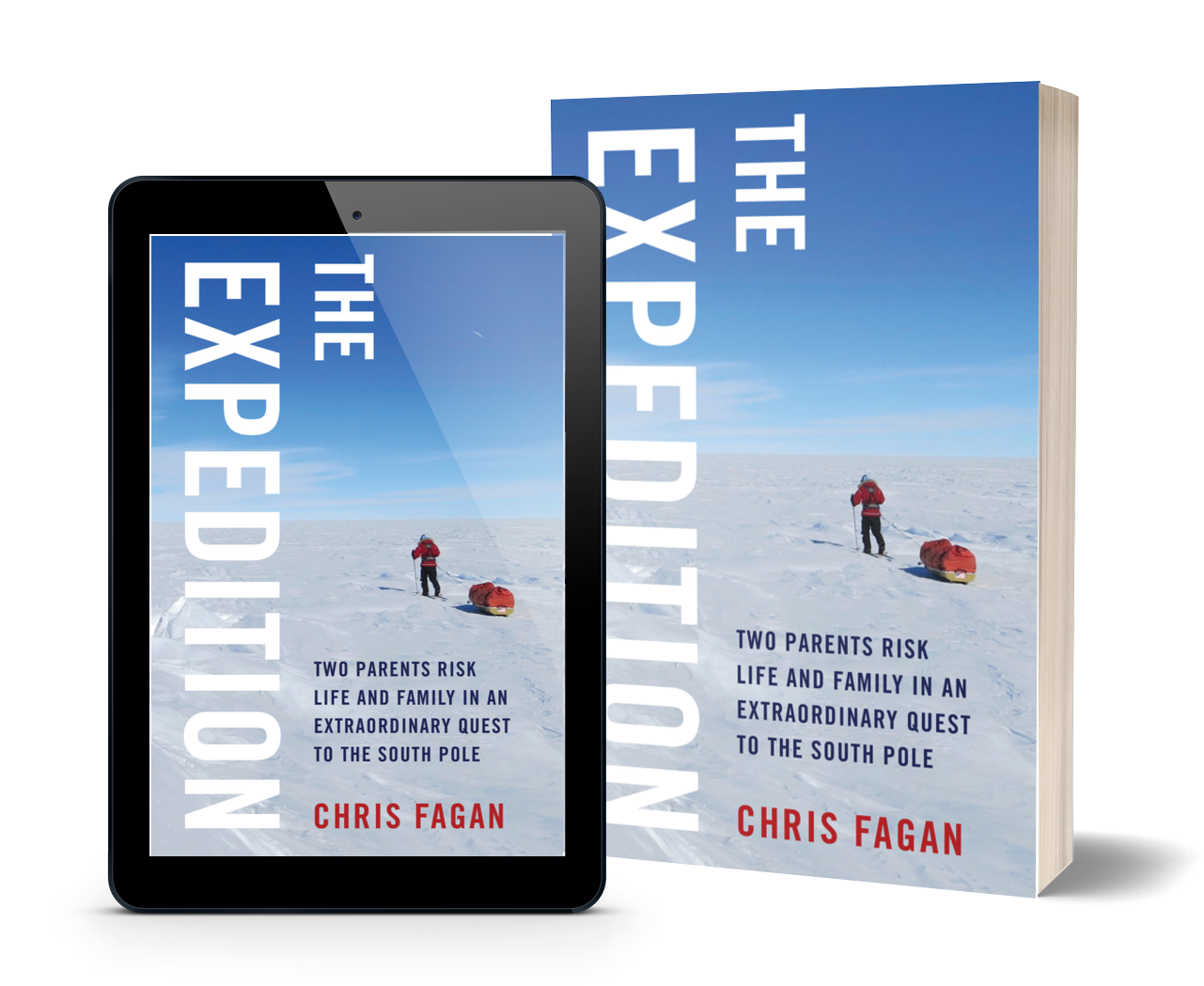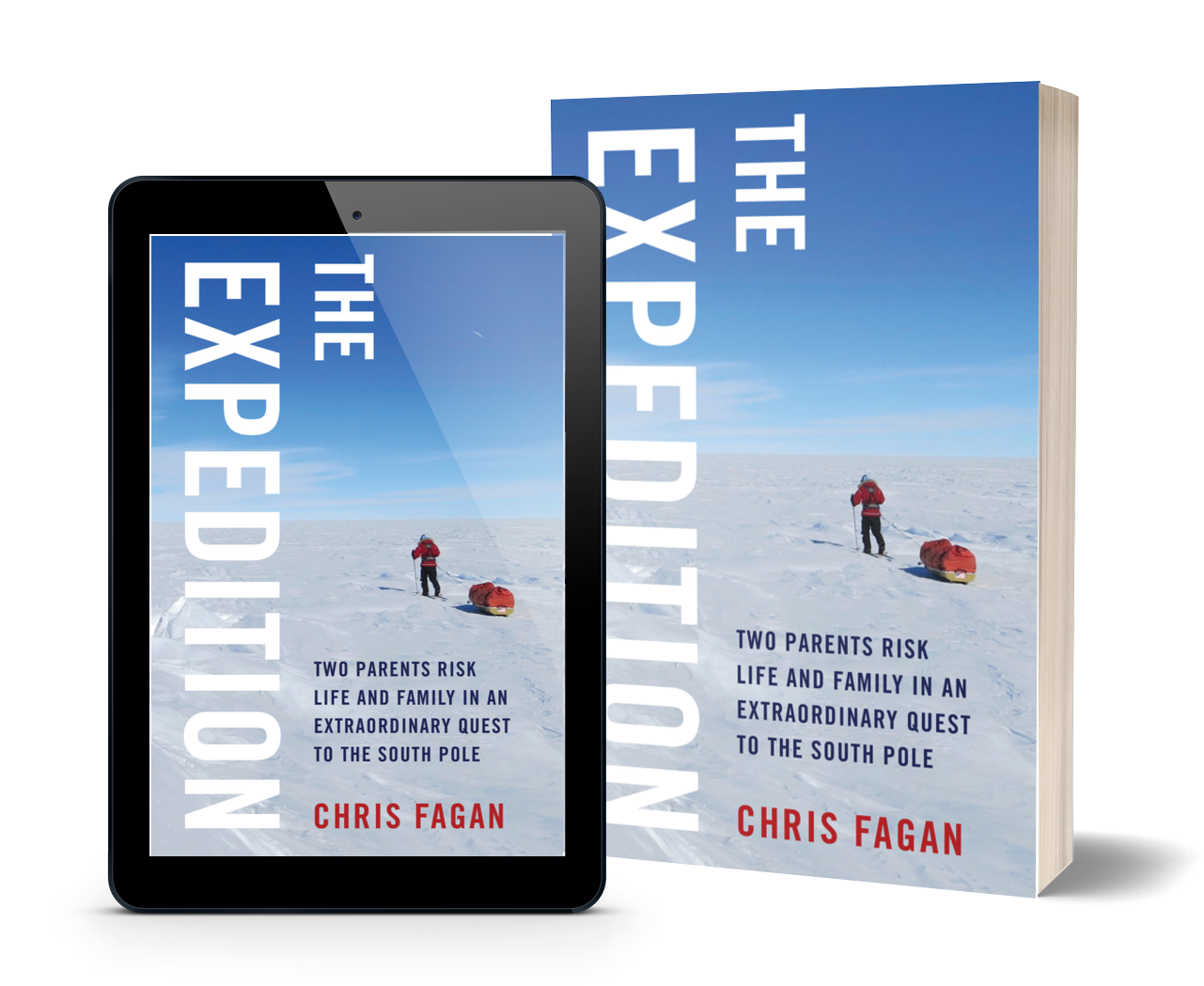 About the Book
Meet Chris and Marty—a married couple working on their careers, raising their only child, and chasing big adventures. At midlife, they suddenly find themselves weighing the responsibility of parenthood against the possibility of one more grand adventure, before their aging bodies and the warming continent of Antarctica further degrade. They ultimately decide it's time to pursue their biggest dream: Ski 570 miles from the edge of Antarctica to the South Pole. With no guide or resupply.
From the lush Pacific Northwest to the barren landscape of Antarctica, Chris and Marty embark on one of the hardest challenges on the planet. After three years of intense planning and training, including meticulous preparations for the care of their twelve-year-old son, they are ready.
Experience a boundless white wonderland like no other on earth. Encounter life-threatening dangers lurking in the bitter cold. Feel the intensity of 220-pound sleds, relentless wind, 40-below temperatures, and mind-numbing isolation. This is not an average couples getaway. Chris and Marty go where few others have dared on the way to making history—stretching their bodies, minds, and marriage to the limit in the process. Riveting and inspiring, The Expedition is about the power of family and community, the adventurous spirit that dwells within us all, and breaking through to feel fully alive.
Praise for THE EXPEDITION
"Chris Fagan's new book is a wonderful story of a husband and wife coming together as they conquer the daily hardships and challenges of an extreme journey. The story is a celebration of what it takes to meet big goals and dreams, as well as a testimony to an enduring partnership."

Author of Polar Dream and Walking to Gobi

"Chris has written a wonderful book, as honest and revealing of her emotions as the physical challenges she endured. She draws the reader into her life and family in a powerful way. I wouldn't be surprised if she finds complete strangers, thinking they know her, showing up to share a cup of tea. This book is going on my recommended reading list."

Expeditions Manager at Antarctica Logistics and Expeditions

"The Expedition is an epic, heartwarming story about moxie and the power of family. Travel to the coldest and southernmost reaches of planet earth where Chris and Marty dig deep into their reserves and ultimately strengthen their bond of marriage in this remarkably told story. Bravo!"

Author of Inside: One Woman's Journey Through the Inside Passage

"The gaze of polar narratives are all too often focused exclusively on the destination, at the expense of the real heart of any journey— the family and the support network back home that make it all possible in the first place and that determine so much of who we are as individuals. The Expedition is the first polar account I have read that has given 'home' equal billing to the 'ice'. Congratulations on a heartfelt memoir and a journey completed with integrity."

Author of Call of the White, Alone in Antarctica and Chasing Winter
Excerpt from THE EXPEDITION
"My body stiffened against the blasting wind that threatened to blow me over—again. The bitter cold searched for a way past my layers of protective gear. Squinting to see through the slice of my goggle that wasn't frozen over, I turned my head left, then right. The coyote-fur ruff on my red anorak danced back and forth in front of my eyes. White nothingness swallowed me. A whiteout. Snow and sky melting into one. The cold penetrating my fingers told me to keep moving—my insurance against the constant danger of hypothermia and frostbite. It was minus 22 degrees Fahrenheit with winds gusting to 15 miles per hour, an average summer day in Antarctica.
I edged my ski forward with bulging sled in tow, slowly feeling my way over chaotic chunks of snow, then lost my balance. Stabbing my pole into the ice, I barely stayed upright. I stared down at my black ski tips as they disappeared into the whiteness. Only my compass could show the way; I had lost all sense of direction after hours of moving through the jumbled mess—with no up or down—and my head felt tangled. I strained to keep the red dot that was Marty in sight as the whiteness threatened to separate us. No matter what, stay with him. With just the two of us skiing through the remote interior of Antarctica, there was no margin for error, no easy way out."

free guide
What challenging adventure or life goal are you working towards? Download my free guide, Get It Done: 7 Tips to Reach Your Next Big Goal to help you get there faster while keeping life in balance.