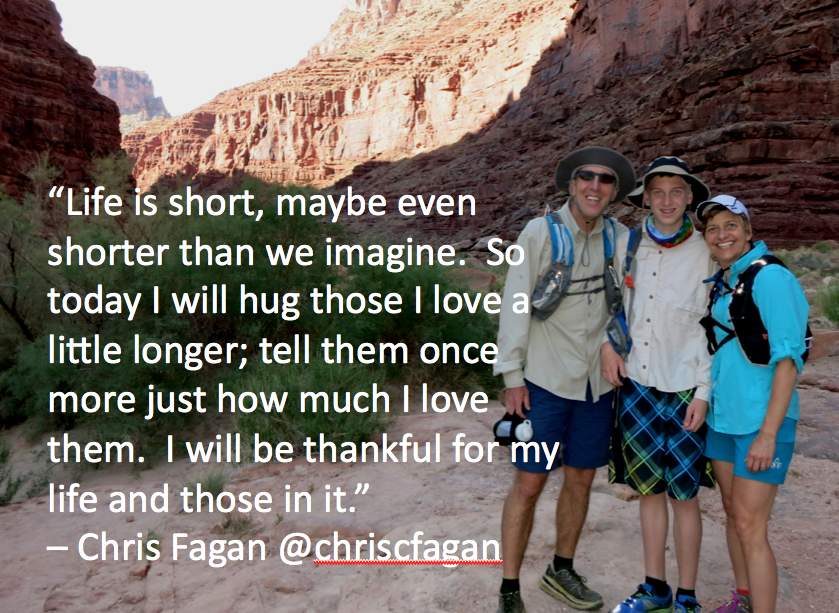 This morning I woke my son up at 7:00am to go to school. While he wiped sleep from his eyes, down the road about a mile from home, a car slammed head on into a school bus full of middle school kids. There were no injuries to students on the bus but the person driving the car died. The accident occurred on the only road that accesses our neighborhood, so we returned home to wait for the road to open before heading to school.
After an hour of waiting, we decided to ride our bikes past the accident where my sister could meet us with her car and drive my son to school. We dismounted our bikes as we walked slowly past the accident scene. The yellow tape around the perimeter contained a mangled black car surrounded by shattered items like a bumper and a window that had flown off the car at impact, clues to just how violet the collision must have been. Off to the side a few people huddled together crying while a news reporter prepared to interview an onlooker. The scene was still warm. A rush of sadness overcame me. Someone died a violet death here. Somewhere parents morn the death of their child.
A few minutes later we met up with my sister and I watched as she drove away with my precious cargo in the front seat. I biked back home alone, feeling shaken and stirred by the emotional impact of what I had seen. While it may sound cliché, the morning reminded me that life is short, maybe even shorter than we imagine. So today I will hug those I love a little longer; tell them once more just how much I love them. I will be thankful for my life and those in it.